5 Point Inspections in Metro Atlanta
Trust the Experts at LunsPro!
Feel Safe with Your Investment
Are you an investor that doesn't need a detailed home inspection? Or are you just interested in having a limited inspection done? Then this is for you. We will do a limited inspection to check some of the main safety issues in a home, as well as some of the more expensive fixes. We will inspect the plumbing, HVAC systems, roof, structure and foundation, as well as the electrical panel. Have confidence that your investment is the right one for you by allowing our expert inspectors to conduct a 5 point inspection of your home.
Schedule a 5 Point Inspection
Whether you are an investor or someone buying a home for yourself, you will need a home inspection. At LunsPro Home Inspections, we want to ensure you have multiple options for this. Please call to schedule and get your discounted 5 point inspection price.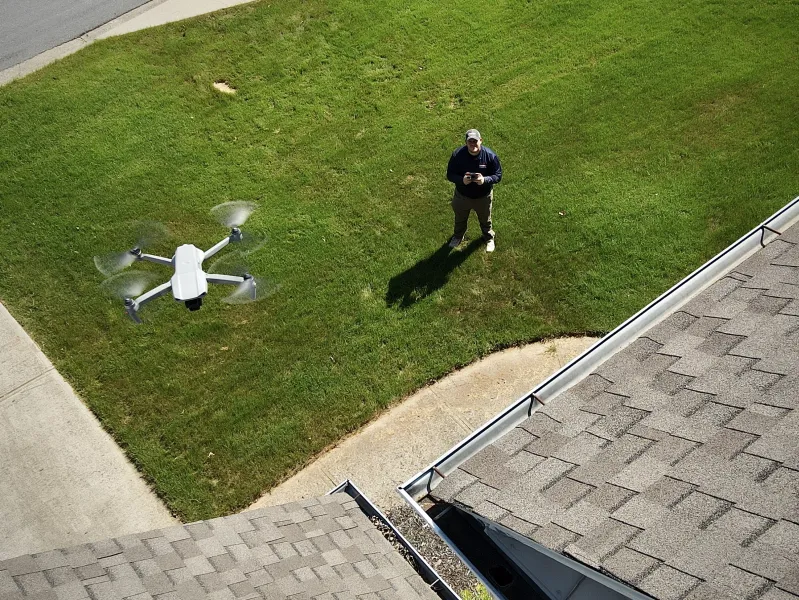 When Should You Get a 5 Point Inspection?
5 Point inspections are perfect for any investor that doesn't need to know all the details of the home. This is for any size investor, large or small. 5 point inspections are also a great option if you have multiple properties that you are interested in and want to make the best purchase for your dollar. These inspections will still give our excellent reporting on the roof (including portions of the attic to look for leaks), the plumbing and water heater in the home (including in the basement and crawl spaces), the HVAC systems, the structural components and foundation of the home, as well as the electrical panel. Unlike most companies, we will still use our drone and infrared technologies for these inspections.

Frequently Asked Questions
Q
What do you inspect on a 5 point inspection?
A
We inspect the Roof as well as the panels in the attic to check for damage, estimated age, and leaks. We will then inspect the foundation and structural components. Whether the home is a slab, basement, or crawlspace, we got you covered. We will test most of the plumbing and water fixtures inside the house. We will also look for leaks and damage piping that is visible beneath sinks, in crawlspaces and basements. At this time, we will also test the water heater as well. We look for the age and condition of the HVAC units and test to ensure they are working properly. And last, we look for any safety issues in the electrical panel.
Q
Do you use infrared and drones on your 5 point inspections?
A
Yes we do. We will use infrared technology for the electrical panel, the vents for testing HVAC, and water temperature to ensure the water heater is working. We will also use the drone for the roof to get quality pictures, many of which cannot be obtained by walking on a roof.
Q
I'm not an investor, am I able to get a 5 point inspection instead of a full home inspection?
A
Absolutely, anyone can get our 5 point inspections. But we always strongly recommend a full home inspection, as they give so much more information and call outs for many other costly safety repairs and concerns. Call to schedule your 5 point inspection.
Q
I see other companies offer 4 point inspections, do you offer these?
A
At LunsPro, we feel that the structure and foundation of the home is extremely important. This is not included in other companies "4 point inspections". So we include those 4 points along with the foundation in our inspection. At a cost very competitive, if not cheaper than our competitors 4 point inspections.