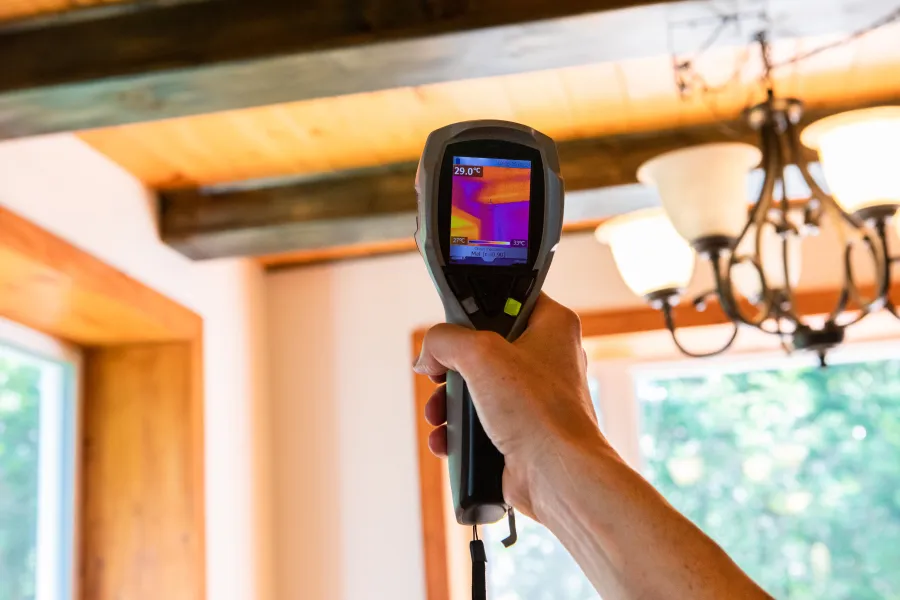 What is Infrared Technology?
Infrared technology is the use of a thermal imaging camera to help you to detect the presence of something that cannot be seen with the naked eye, because a wall or obstruction is in the way. Different ranges of temperature, from hot to cold, can be useful in determining the presence of moisture, lack of insulation, electrical hot spots, pests and other things within the home in areas that you cannot detect with the naked eye.

Schedule Your Infrared Scan
An infrared scanner provides that additional access that you couldn't otherwise accomplish. All of our home inspections come with a free infrared scan.

LunsPro offers the following types of
infrared scans:
Basic Infrared Scan
Checking moisture issues
Electrical hot spots
Attic door insulation
Exterior door weather-stripping
HVAC supply vents for any leaking air or problem areas.
Whole House Infrared Scan
additional fee applies
Checking your HVAC supply vents
Attic door insulation
Electrical hot spots
Exterior door weather-stripping
Moisture issues
Interior walls, ceilings, windows
Exterior of the structure, attic insulation
A range of other potential risks around the home
*PLEASE NOTE: Although infrared thermal imaging is a far better diagnostic tool than the naked eye, it does not guarantee 100% accuracy. Only the removal or destruction of components will achieve complete validation of the findings.